Well, not really. It would still taste like soap.
I just unmolded and cut my milk soap that I made yesterday. It was a touch on the soft side, I probably could have left it a touch longer, but I was impatient.
The fragrance has made it to discolour to a delicious looking caramel shade, and the milk makes it look very very creamy. I am glad I decided not to add any colouring.
So! On to the pictures!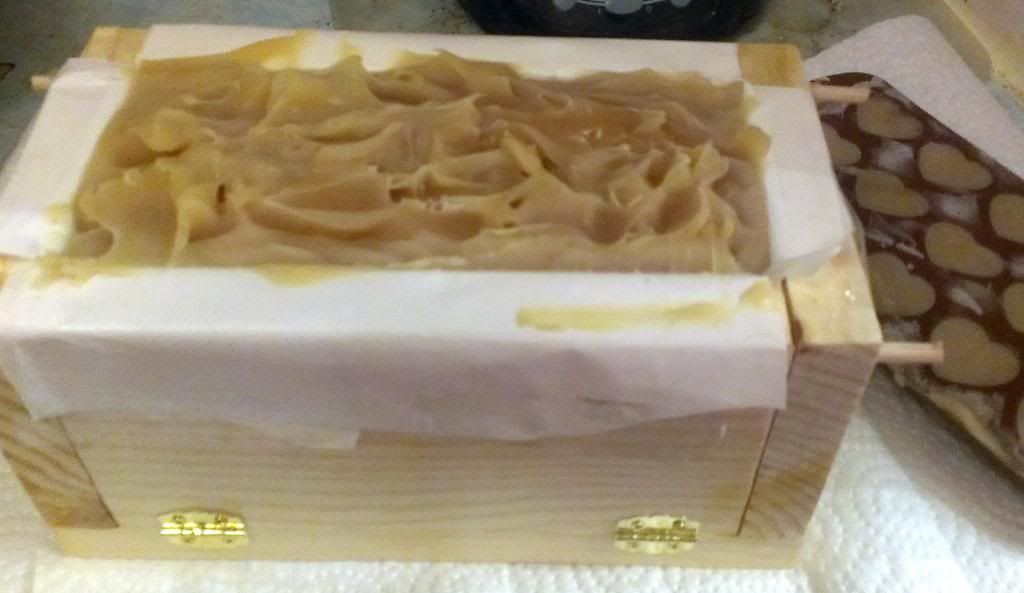 Here it is, sitting in the mold, just waiting for me.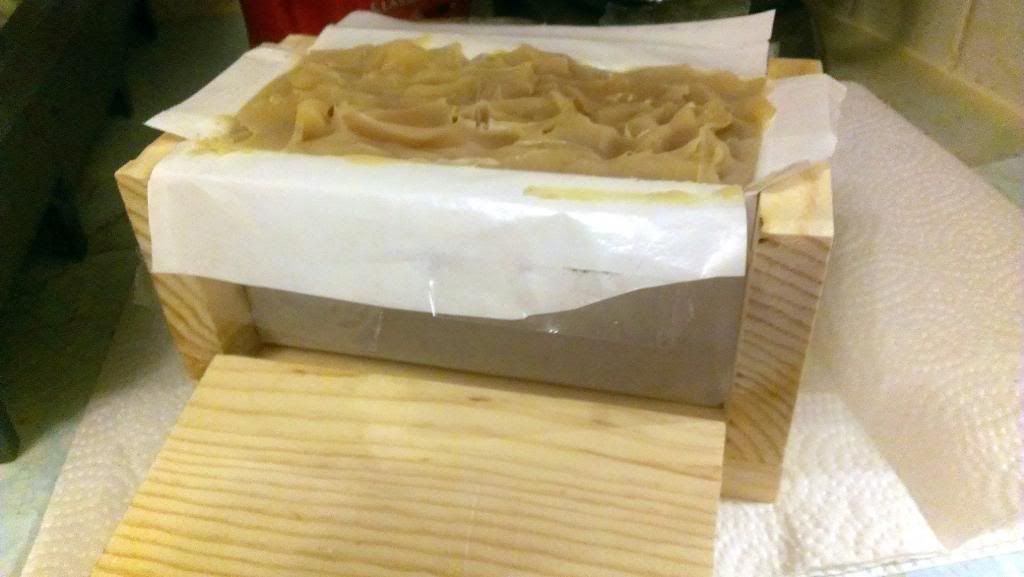 I love the hinged sides on this :)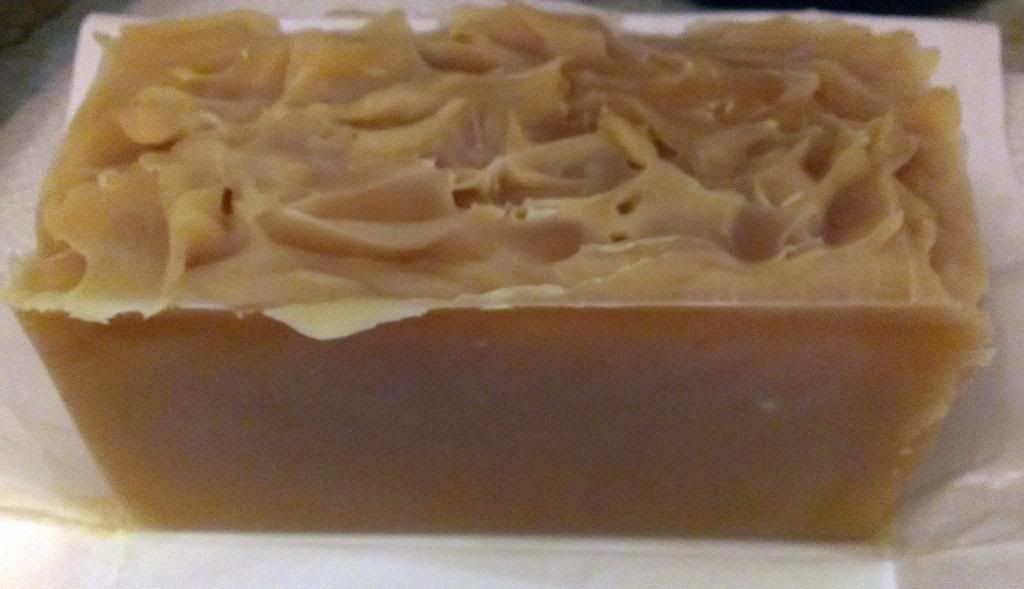 Ready to be cut.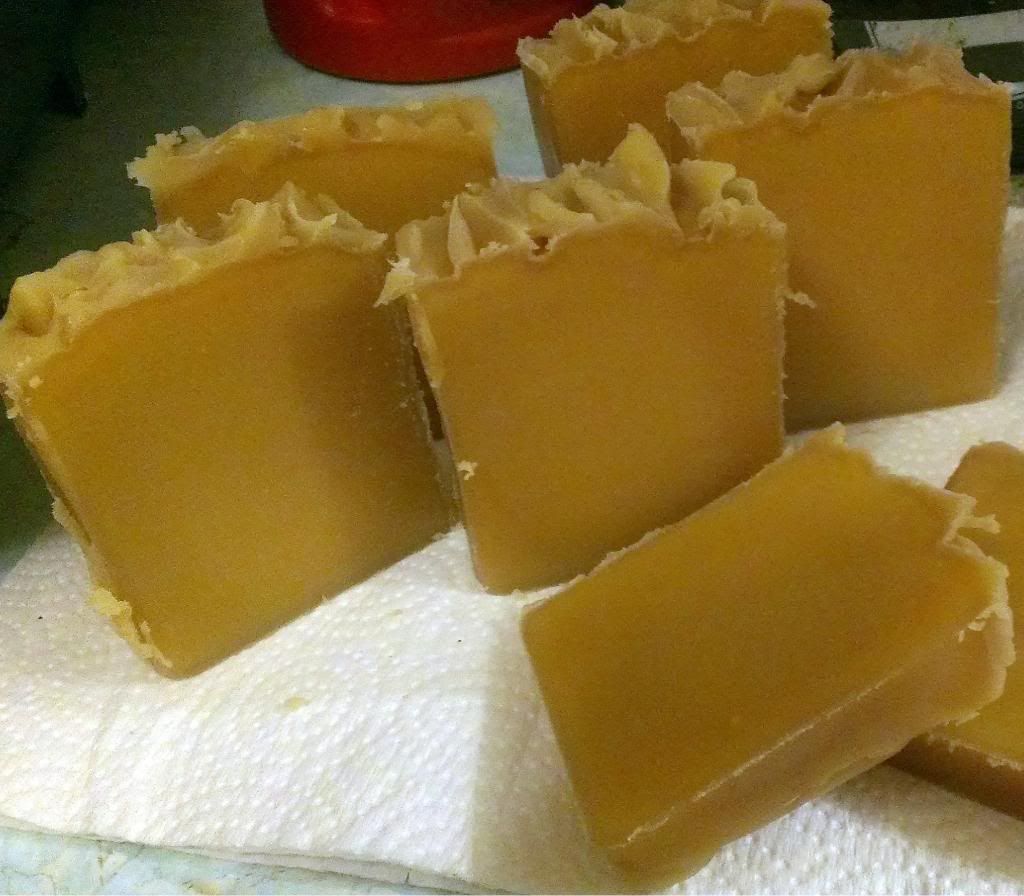 Mmmmmmmmmm, Caramel.
I am immensely pleased at how this turned out. I tried a teeny little shaving that came off when I was slicing it, and it already feels lovely. Waiting for it to cure is going to be hard.