So, I think I may have experienced accelerated trace tonight.
My recipe was
water 172g
NaOH 63 g
Olive oil pomace 182g
Coconut oil 72deg 136g
Palm oil 113g
Castor 23g
and I tossed in about 3/4 tablespoon of cranberry seeds as an exfoliant. Things were going very well until I added my FO, a scent called
White Sage
. I love the scent, but my soap went from a light to medium trace to almost like mashed potatoes. I blended a bit more to try and smooth it out, but am worried I will end up with separation and have to rebatch.
Here is what it looks like now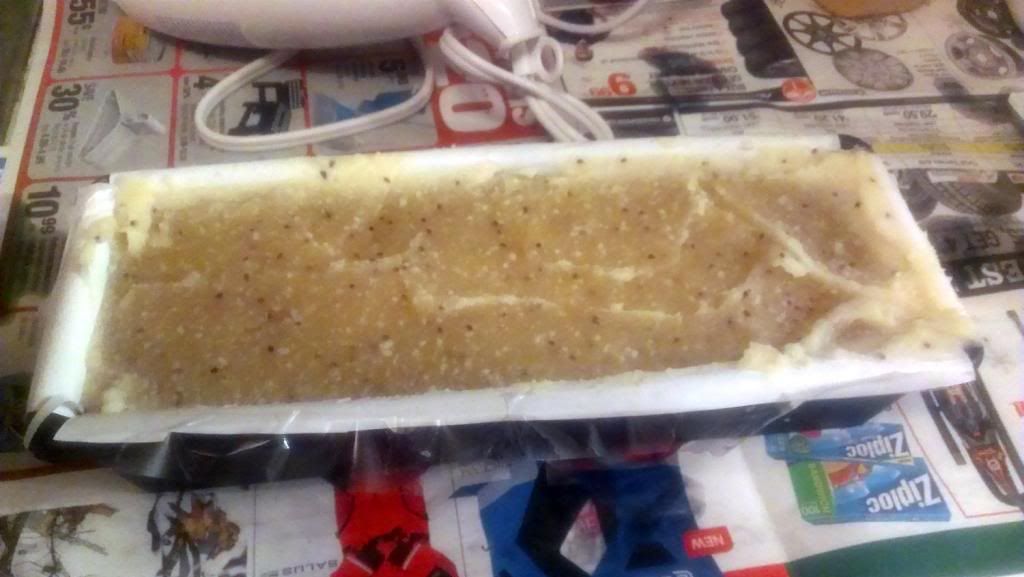 I will post more pics if I get separation, or if I am able to cut and cure it as is. I am kinda relieved it happened, I've been worrying about how to deal with things if they go wrong. Keep your fingers crossed for me.