Ok, I was so excited for the unmolding of my
first CP soap made on my own
! I couldn't wait to come here and post about it.
Overall, I am pleased with the result. It looks very consistent for texture and colour throughout, and I believe I saw it go to full gel, although it's kind of hard to tell from the view you get from the top of a Pringles can.
Speaking of Pringles cans, they are not for me for use as a mold. The heat from the process caused the plastic lining of the can to bubble, and gave the outside of my soap an odd look.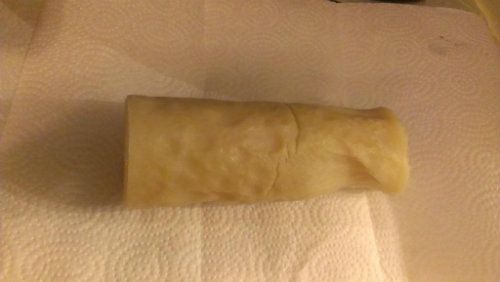 I was a little worried about the appearance at first, but it passed the zap test, and the inside looks great, so I am pretty sure that is just from the lining bubbling out.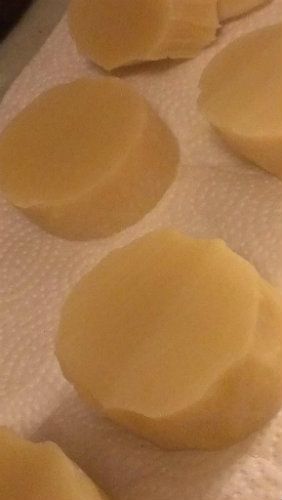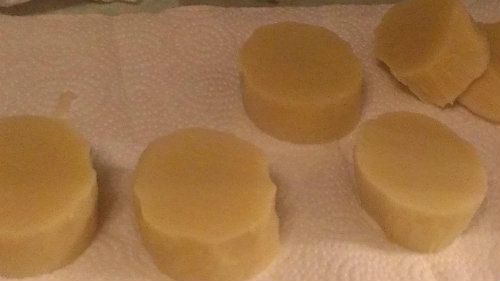 Now I just have to wait 4 to 6 weeks to try it. I was joking to my other half we would have to clear out the storage closet for me to store my supplies and dry my soaps. I was only half kidding.